Melbourne's Premium Place to do Business
Surrounded by Melbourne's most affluent suburbs and within easy travel distance to the Melbourne CBD and Melbourne's inner businesses districts, High Street Armadale has over the years been a destination for discerning businesses.
The business precinct is recognized as an exclusive destination for shoppers, showcasing an impressive range of designer clothing, homeware stores, bridal boutiques, art galleries, hair salons and antique shops.
It also boasts some of the best food offerings in the city, from sought after baked breakfast delights to fine dining.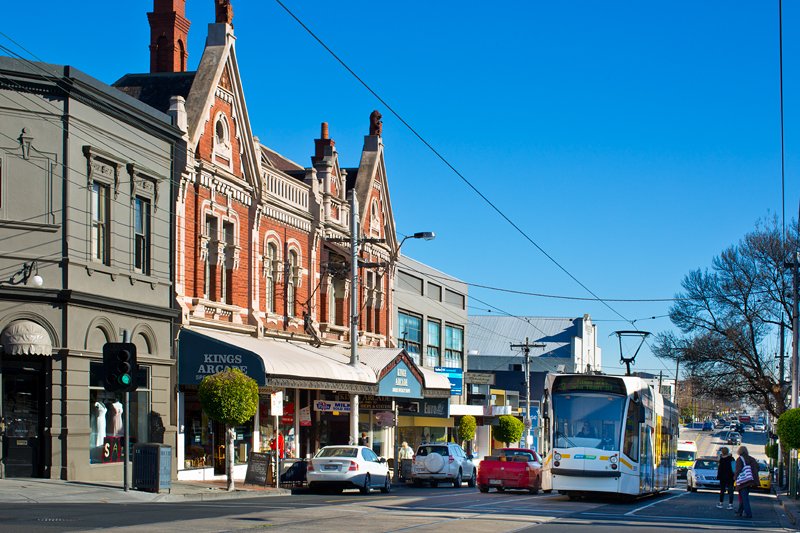 High Street Business Precinct runs east-west along High Street Armadale between Orrong and Glenferrie Roads.
It incorporates the historic Kings Arcade & Armadale Station Precinct as well as Malvern square and Town Hall. 
Over the years High Street has developed areas that have a distinctive feel, and each of these areas has attracted different types of businesses.
Orrong Road to the Rail bridge is mainly made up of furniture, design services, antiques, health & wellbeing as well as medical.
From Kooyong Road to Glenferrie Road, you will find a high concentration of Fashion, Bridal, Homewares, cafes, and Bars, along with Day Spa and Beauty at ground level. Above the ground level, you will find a myriad of professional services along with medical-grade beauty services.
Useful Links when starting a Business
.id has delivered suburb-based community & economic profiles to councils across Australia and New Zealand. These are delivered in public websites, and branded profile.id, for anyone to access. Click on the link below to access demographic analysis based on results from the Census. Results include population, age structure, ethnicity, ancestry, religion, income, qualifications, occupations, employment, unemployment, disability, disadvantage, volunteering, childcare, family structure, household structure, housing tenure, mortgage and rental payments, and the size and type of the dwellings people live in.
Stonnington Business Concierge Service
If you're planning to open a new business, buy an established business, or grow or change your current business, our Business Concierge Service can help you navigate necessary permits and approvals. Our concierge service can support applications that:
need multiple permits
are from first-time business owners
facilitate buying an existing business
Meet with our concierge team and they will step you through the permits and approvals process, connect you with the local business association and share training and networking opportunities.
My Victoria is a free tool from the Victorian government, combining 50 sets of open data. Search for a postcode, suburb, local government area or region and discover information on local businesses industries, building activity and government projects.
Stonington Economic Development Strategy 2017 -2021
Our Economic Development Strategy outlines how we work with local businesses to support economic growth in Stonnington.